Philadelphia
(…Continue P2 ) Brown must find a way to keep everyone involved
Even before the trade winds started swirling at gale force last week, it was apparent the current mix of players was not what coach Larry Brown had in mind. Whether SG Larry Hughes will be traded is only part of the equation. Brown has to figure out a way to make sure everyone, feels a part of things. Because of the inordinate amount of injuries, virtually everyone has gotten a shot this season. That leads to expectations that they'll be part of the rotation. Now that Brown has everybody back, C Todd MacCulloch, F Bruce Bowen, and G/F Billy Owens have virtually disappeared.
SECOND-HALF GAME PLAN: Now that Brown finally has his lineup intact, the club is convinced it can make a run for supremacy in the East. Having seen no team clearly establish itself as the one to beat, the Sixers don't see any reason why it can't be them. Before Brown can really get his team focused on the task ahead, it must get beyond the February 24 trading deadline. One way or another, Brown needs to know who's in this for the long haul.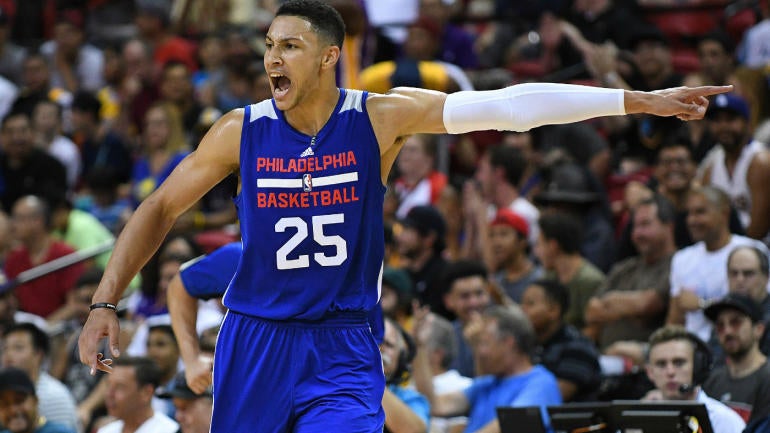 Toronto
Slide continues as problems at the point plague the team
The deeper the season goes, the worse the problem becomes at point guard. Alvin Williams has been the starter most of the season, but he rarely sees more than 17 minutes per game, and the coaching staff rarely allows him on the floor late in a game with something on the line. Muggsy Bogues is an improvement, but at 5-3, he is vulnerable to being posted up. He also isn't a scorer. With Dee Brown out after knee surgery, there's no flex left in the system, particularly with Dell Curry ailing became of a foot injury, which forces Doug Christie to shoulder more of a load at shooting the guard. Late in a game, when things get tight, there is no one to take charge, calm everyone down and run a simple play to generate a high-percentage shot.
SECOND-HALF GAME PLAN: The measure of this team's success or failure this season is simple: a playoff spot. If the team doesn't upgrade at point guard through a trade right now, it won't make the postseason. Moreover, the team's sag in the past three weeks has raised the likelihood of F/G Tracy McGrady/and/or Christie being traded.
Washington
Bad relationships and cap problems endanger hopes
The biggest issues the team must face are lack of chemistry among players and the fragmented relationships between coach Gar Heard and a pair of players, PG Rod Strickland and F Juwan Howard. In mid-December, Heard benched C Ike Austin for second-year man Jahidi White, who has played well, but the position change was another adjustment players had to make. When things finally seemed stable, SG Mitch Richmond broke a rib, landing him on the injured list. It will take Richmond time to get back in shape and into the flow, and it may be after the All-Star break before any semblance of uniformity arises.
SECOND-HALF GAME PLAN: With Michael Jordan on board, changes are forthcoming, although they may not be drastic at first. The team will try to trade Strickland and Austin, and if it can find anyone who will take Howard's seven-year, $105 million contracts off its hands, it will move him, too. Jordan has to get the salary cap in order, and the only way to do so is to break up the nucleus. Heard may make it through the season but could be gone afterward.
Hands-on owner may keep his hands off Nelson's job
Owner-to-be Mark Cuban will run a hands-on operation, but the Internet billionaire will have a basketball man at his side to make team decisions. Cuban has not ruled out Don Nelson, the much-criticized coach and G.M. Nelson's personnel decisions have been more misses than hits, but Cuban likes that Nelson takes risks and thinks unconventionally. If Nelson, who will give up coaching next year, has a voice in picking a new coach, Rick Majerus, a former Nelson assistant, would be a candidate. Cuban doesn't want to start over on the roster–there are at least two keepers, G Michael Finley and F Dirk Nowitzki.
SECOND-HALF GAME PLAN: Cuban wants the team to win rather than settle for a lottery pick. To do so, it must be rebound and play better defense. That's why Cuban has expressed interest in signing F Dennis Rodman, a Dallas native. To move within sight of the three teams fighting for the last two Western Conference playoff spots – Phoenix, Minnesota, and Denver – the Mavericks need to take advantage of a softer middle part of the schedule, but injuries have hampered them.
Denver
Lack of effort hurts defense, jeopardizes playoff chances
The team loses when its defense collapses, which it has done of late. Through the Nuggets' first 27 games, when they jumped to a surprising 15-12 start, they allowed 98.3 points per game. In the next 10, eight of which were losses, they gave up an average of 106.1. Some of the problems have to do with size, but most stem from lack of effort. G Ron Mercer has shown flashes that lead observers to think he can play above-average defense. He rarely does. He often seems more concerned with his scoring average. The team masks its deficiencies with double-teams, but when it double-teams someone, it opens up the perimeter.
SECOND-HALF GAME PLAN: To have a chance at the final playoff spot in the Western Conference, the team must avoid prolonged losing streaks and win at least 10 games on the road. Through last Friday, it had three road wins and hadn't won one since December 11. If everything goes fight, the Nuggets could squeak into the playoffs. More likely: The Nuggets will make a run, fall short, gain valuable experience and make it to the playoffs next season.
Golden State
Wide-open offense, return to health may key improvement
Injuries haven't allowed the team to put its top eight players in uniform for one game. The Warriors have dressed 21 different players so far, with 12 starting at least one game. Coach Garry St. Jean is putting in a new offensive scheme, and though doing so in midstream is difficult enough, doing so without a full complement of players has proved even more difficult. The Warriors have ranked near the bottom of the league in most offensive categories. But the key players will be back for the second half.
SECOND-HALF GAME PLAN: Having swingman Chris Mills back will help enormously. Terry Cummings will help because he can fill in at power forward and, more important, center Mills will take over some of the scoring load and take a chunk of the responsibility off F Antawn Jamison. The presence of Cummings will help C Erick Dampier ease back into his customary role. If the team gets everyone back and learns the more wide-open offense, it could win enough games to keep Orlando, which has its first-round pick, from ending up with a top-three lottery choice.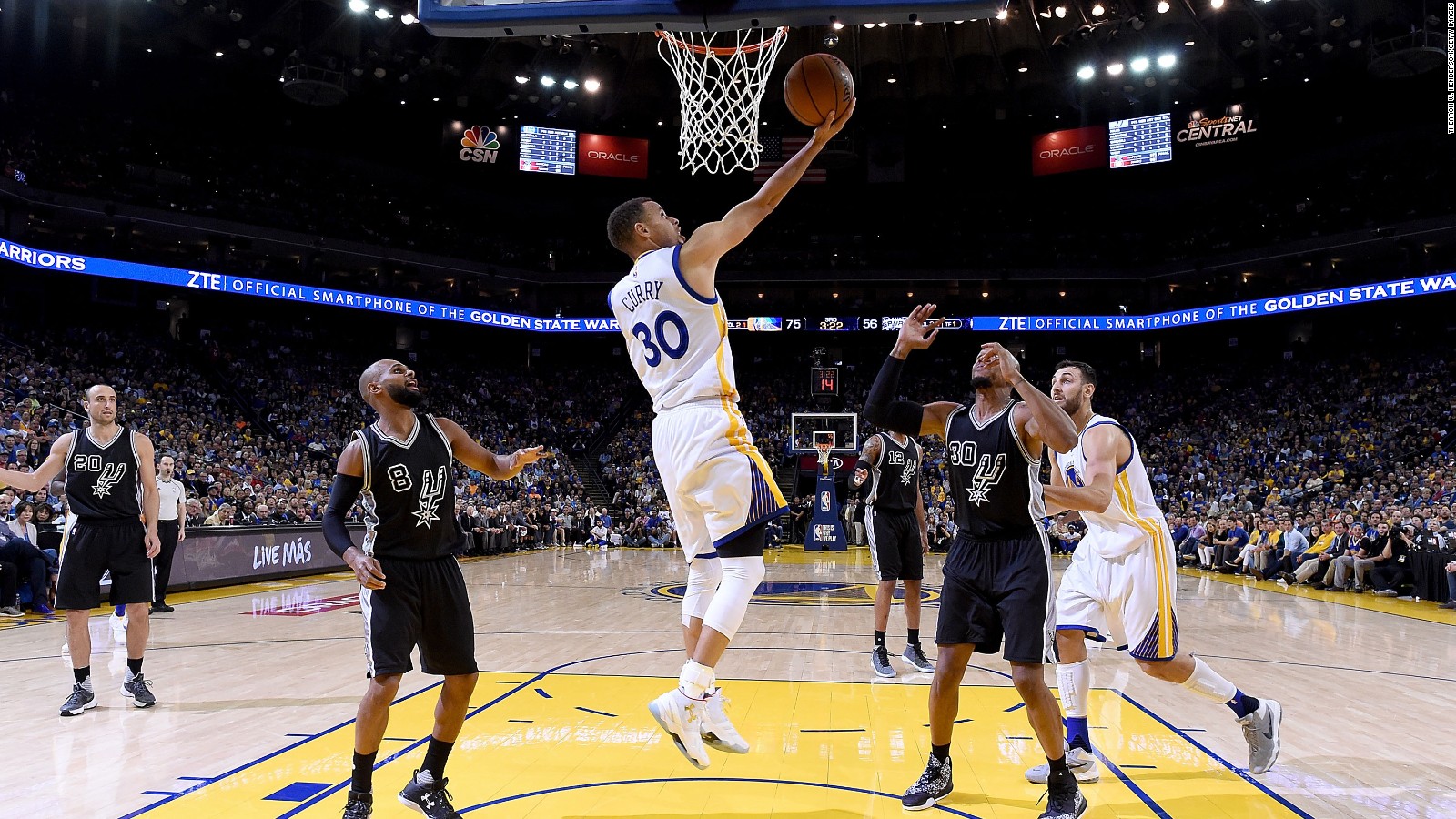 Houston
Success could be on the way if Olajuwon accepts new role
The biggest hurdle the team faces is how well it can integrate healthy C Hakeem Olajuwon into an offense that is being handed over to PG Steve Francis. Olajuwon has not played in a perimeter-oriented offense since his college days. He missed much of the first half after undergoing hernia surgery, so the passing of the torch has not been a problem. But Olajuwon is back in the lineup and should be ready to start soon, so it might become an issue. If Olajuwon is willing to focus on defense and rebounding, taking what the opponent gives him on the offensive end of the floor, the team could put together a nice push.
SECOND-HALF GAME PLAN: The team needs Olajuwon to kick back and let Francis and SG Cuttino Mobley handle things. Olajuwon should be able to average around 16 points just by moving without the ball, and he's still capable of reaching double figures in rebounds. And if F Kenny Thomas is able to keep up his production, the Rockets will be capable of scoring with anyone. A playoff spot is a reach right now, but it isn't entirely out of the question.
Lack of any aspect of good defensive play is troubling laying straight up, man-to-man defense is not a strong point for the team which has not been able to stop many dominant offensive players. Because the team does not have any defensive stoppers, it has to play help defense, which it also does not execute well. The result of the team's poor perimeter defense is magnified when opponents use pick-and-roll plays. The Clippers often are confused or simply too soft to stop one of the basketball's most basic plays. And C Michael Olowokandi's inconsistent help defense and tendency to get into ford trouble making the team easy to score against inside.
SECOND-HALF GAME PLAN: The team has to develop an identity. Opponents respect their talent, but they know the young Clippers usually fold in crunch time. The second half of the season could be different if the franchise admits it needs to reorganize. If coach Chris Ford can somehow regain respect from his players, the team could have fun as it continues to grow. The biggest key for the team to have fund must be for F Maurice Taylor to have fun again. The happiness Taylor used to play with is gone.
Bryant still learning the team concept
The biggest off-court challenge is smoothing out G Kobe Bryant's game, a task coach Phil Jackson has just begun addressing. Bryant has made strides playing with teammates, but he still is impulsive and adept at defeating defenders, he can break the offense at any moment by dashing to the hoop. Bryant improved last season, after C Shaquille O'Neal publicly criticized Bryant's shot selection, but seemed to backslide after sitting the first month of this season with an injury. But he's already averaging a career-high 4.1 assists and if he can do what Jackson asks, the Lakers–who already are pretty good–will go up another level.
SECOND-HALF GAME PLAN: The Lakers were the best team in the first half of the season, starting 8-4 and winning 23 of the next 24. They don't need major changes. They may make one anyway bemuse SF Glen Rice is an upcoming free agent and wants a deal starting at $14 million. Jackson has praised Rice, but it's clear Rice isn't his kind of player. Other than that, they have to keep running the triangle and keep defending. They were 25th in defense last season but are No. 5 now.
Nesterovic has to progress quickly in middle
The hole in the middle has been the team's most glaring weakness, and it's clear the manpower situation is not going to improve. Cs Rasho Nesterovic and Dean Garrett combine to average nine points, eight rebounds and only 35 minutes per game, evidence of the team's necessity to play with three forwards. But no matter who is on the court, the lack of a true center will remain a liability as the second half of the season progresses. The team is likely to make a quick playoff exit if it can't find a way to put some muscle in the middle. The best–and maybe only hope is Nesterovic will develop rapidly.
SECOND-HALF GAME PLAN: The club's season will rise or fall with its two leaders: F Kevin Garnett and PG Terrell Brandon. But those two won't be able to carry the team by themselves. The most important position the rest of the season will be shooting the guard. The demotion of Anthony Peeler to a reserve role and the promotion of Malik Sealy to the starting lineup has given the club one of the best off-guard tandems in the league. That switch must continue to pay off for the Wolves to ride high.