In search of a better image, the LPGA sells golfers with style
The rain was drumming loudly on the media tent at the Princeville Makai Golf Club in Kauai, Hawaii. Still, Colleen Walker the fifth-ranked money-winner on the 1988 Ladies Professional Golf Association (LPGA) Tour retained a sense of humor. "Never a dull moment," she said, laughing on the telephone during an interview. "In fact," she added, "as we speak, the tent is leaking."
Professional golfers like Walker, who won $382,000 last year, get used to the kind of showers that washed out both days of pro-am play at February's Women's Kemper Open. But recently, the LPGA has had to face much larger storms. At one time, there was only the PGA Tour and the LPGA Tour. Now, the rapidly expanding Senior PGA Tour, with its roster of stars including Arnold Palmer and Gary Player, has acquired more tournaments, more prize money and more television coverage than the LPGA. In the leaky media tent, Walker turned serious and observed, "The loss of TV time has hurt us a lot: it's difficult for us to get known."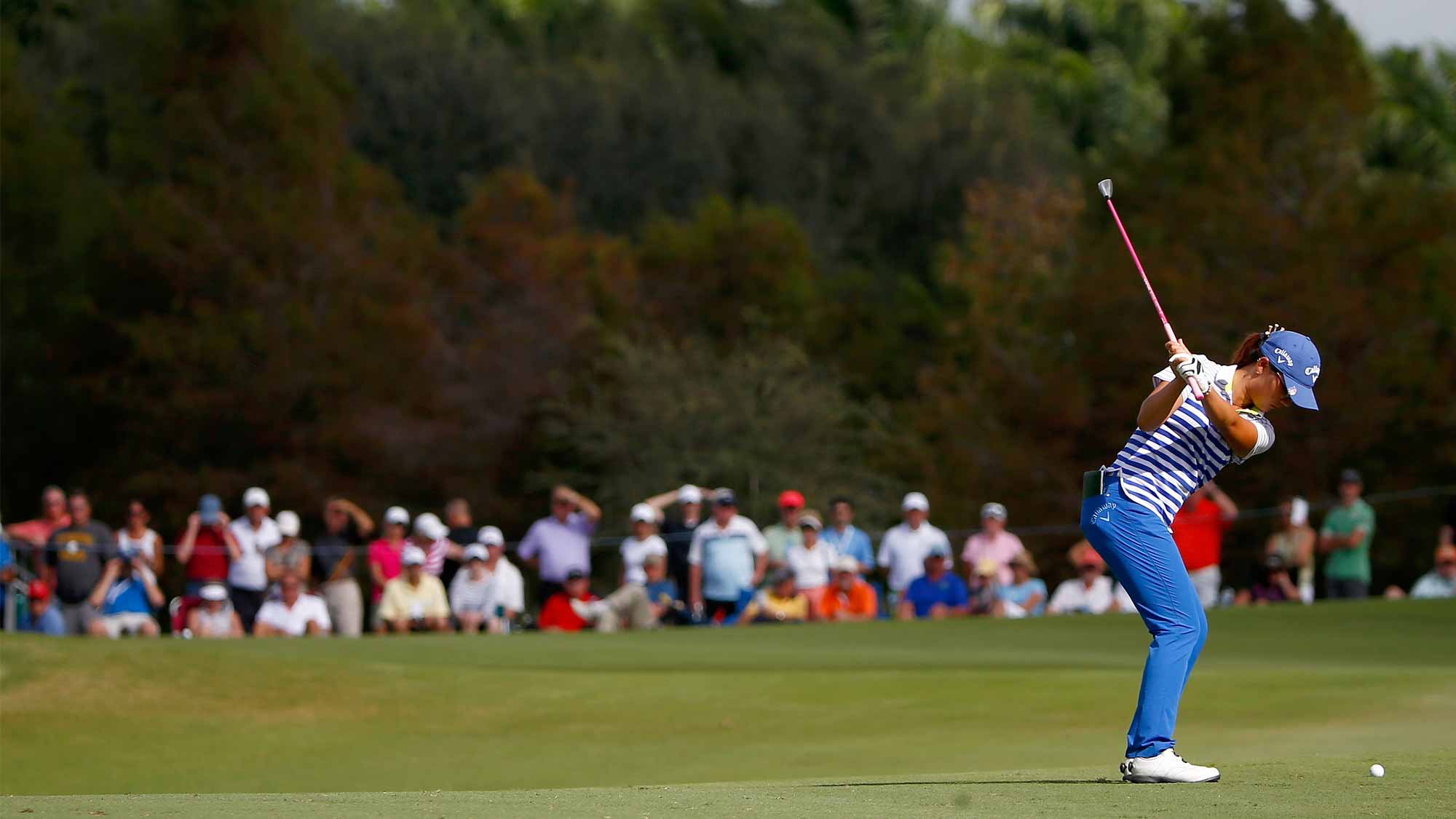 Indeed, the LPGA's entire history has been a battle for recognition. When the tour came into existence in 1950, the women often had to play public courses because many private courses were for men only. Now, most golf fans are men, and the male golf pros have been attracting most of the attention.
Apart from Nancy Lopez, who has won 39 tournaments and more than $2.6 million in 11 seasons, few LPGA players have become celebrities. Partly because women do not hit the ball as far and play for less money than the men, the LPGA has sometimes tried to sell itself by promoting its best-looking players, if not necessarily its top athletes. Meanwhile, rumors of a high incidence of lesbianism among players have caused image problems for the tour.
But now, the LPGA may be in a better position to come out swinging for corporate dollars. Last summer, its commissioner, John Laupheimer–perceived as an indifferent salesman for the tour–resigned. The newly chosen commissioner, William Blue, 48, formerly the international marketing director for the liqueur manufacturer The Kahlua Group, took over with a confident sales pitch for the LPGA: "We're simply irresistible once you get to know us."
While the senior tour has expanded to 41 events and nearly $20 million in prize money in a mere nine years, the LPGA, launched in 1950, has made more measured progress toward its current schedule of 34 events with combined purses of nearly $17 million. The former Olympic track-and-field superstar Babe Didrikson Zaharias became the tour's first big draw in the early 1950s. Canada's most successful pro player, Sandra Post of Oakville, Ont., began her 16-year career in 1968 and stood 25th on the all-time money list with $900,000. The LPGA expanded steadily throughout the 1960s but came close to bankruptcy in 1973. With the hiring of its first commissioner, Ray Volpe, in 1975, the women's tour veered away from the fairway–in the direction of Madison Avenue. During Volpe's tenure, sex appeal counted. Association advertising promoted the comely Laura Baugh, even though she had never won an LPGA tournament. And glamorous Australian Jan Stephenson who has won 16 tour events and more than $2.1 million in 14 seasons agreed to pose in a bathtub full of golf balls for a controversial LPGA promotional calendar. Volpe's tactics paid off: in his seven years as commissioner, the number of annually televised tournaments shot up by 12 to a total of 14.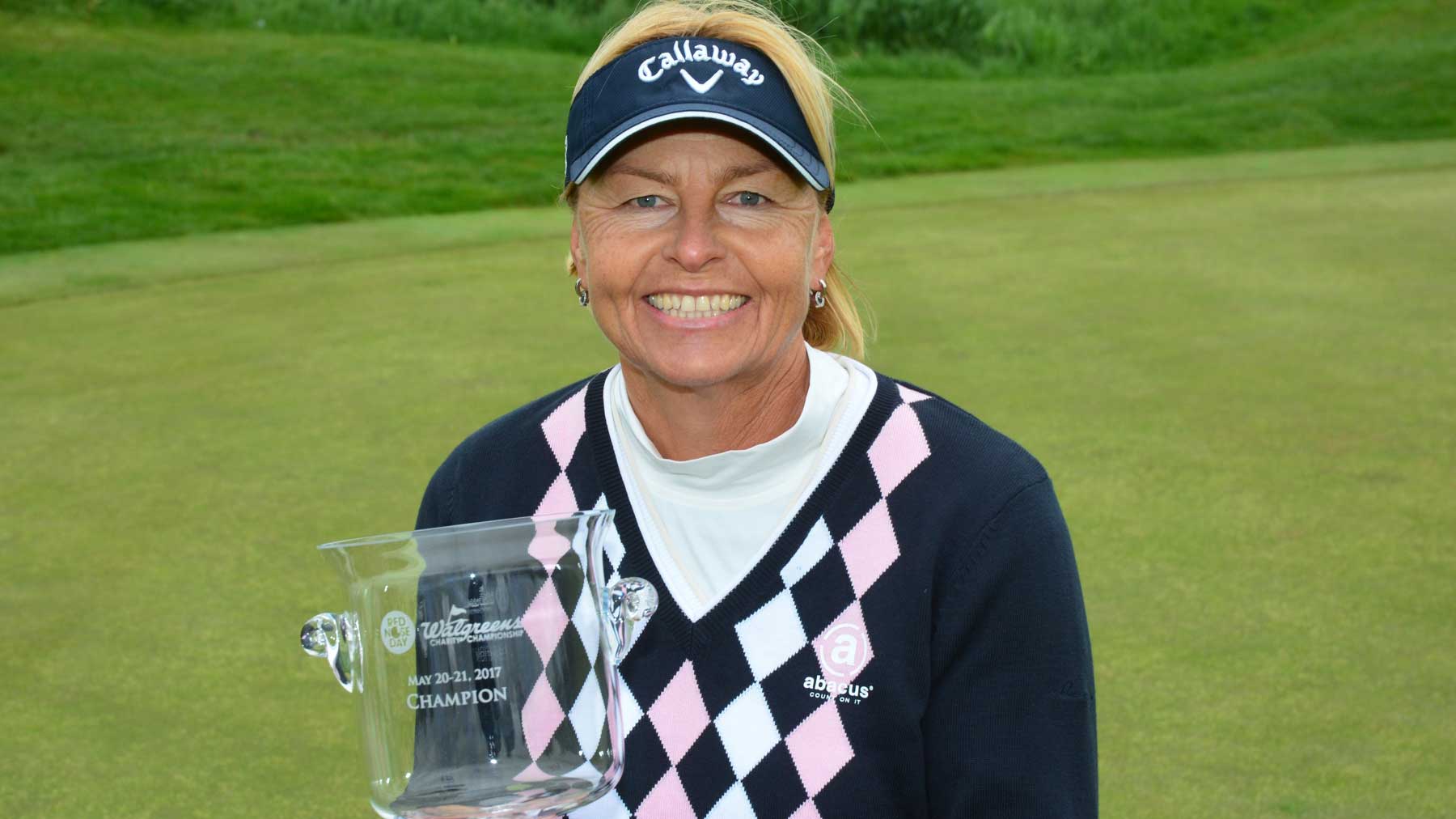 When Laupheimer took over in 1982, he set the LPGA on a more conservative course. A strong organizer, he implemented one of the first retirement programs for a nonteam sport. But critics said that he lacked the marketing capability that was fuelling the Senior PGA Tour, which this year will have 22 tournaments on U.S. television, nine on major networks. In contrast, the LPGA has 13 televised events in total, only four of which will appear on the major networks. The lack of TV exposure has meant that players like 1988's leading money-winner, Sherri Turner ($421,000), and the rookie of the year, Sweden's Liselotte Neumann, winner of the U.S. Women's Open, remain virtually unknown.
But commissioner Blue vows that the situation will improve. One of his main strategies is to put special emphasis on selling the tour to women. At present, the organization estimates that its market is 60-percent male. But women are taking up golf in unprecedented numbers: according to the National Golf Foundation in Jupiter, Fla., more than 40 percent of all new U.S. golfers since 1987 have been female. One LPGA event, the all-female pro-am, is becoming increasingly popular with tournament sponsors and women executives. In March, the Samaritan Charitable Trust held its third women-only pro-am day as part of its Standard Register Turquoise Classic tournament in Phoenix. This year, roughly half of the 104 amateurs who attended were executives the rest were country-club members and there was a waiting list of women to play.
While the LPGA Tour still has gaps in its 1989 schedule, there is the reason for cautious optimism about its future. June's du Maurier Classic at Montreal's Beaconsfield Golf Club one of tour's four recognized "majors" and its lone Canadian event is one of five tournaments worth $600,000 this year. Blue seems to have quelled the unrest among the players. Said Juli Inkster, who was 10th on the money list with three tour victories last year: "I'm impressed by the way he communicates with us: he's saying we have something to offer that's very exciting."
One question the LPGA has yet to resolve is whether it wants to fashion an image based on good looks or athletic prowess. In the most recent edition of Fairway, its annual advertising supplement, the LPGA plays it both ways: it includes a seven-page spread of players posing in swimsuits in Hawaii and an article on how aggressive play is sweeping the women's tour. As for the LPGA's other image problem, the whisper campaign about lesbianism–Blue maintains that it has been blown out of proportion by the predominantly male sports media. Said Blue: "As a microcosm of society, we are no different than any other group." Now, as always, the challenge facing the LPGA is to hit clear of the traps both on and off the fairway.